LOS ANGELES — That "funky" delivery that adds spice to his fastball and has defied hitters, from Little League to major college, put Oregon State lefty Cooper Hjerpe at the nexus of what the Cardinals sought in the MLB draft and could see swiftly in the majors.
The advanced analytics assured the Cardinals that, unlike Hjerpe's mechanics, there was nothing deceptive about his eye-catching statistics.
With the 22nd pick in Sunday's draft, the Cardinals selected Hjerpe, who struck out a school-record 161 batters in 103 1/3 innings for Oregon State and won National Pitcher of the Year honors from multiple organizations. Hjerpe, pronounced "Jerpy," went 11-2 with a 2.53 ERA in his junior season, and he fits both the Cardinals' tried-and-true practice of drafting major-college pitchers with command and the new lens of scrutinizing numbers for outlying pitches.
"To the eye test, it looks unique. To the eye test, there's velocity," said Randy Flores, the former lefty reliever and current Cardinals' assistant general manager running his seventh draft. "When you pair that with the pitch metrics available there is some agreement that makes you have conviction when you get to that spot in the draft that there really is an exciting player available.
"He performed to the eyes. And he performed to the metrics."
Hjerpe, 21, watched the draft with family in his hometown of Capay, California, not too far from the capital of Sacramento. He logged a career-high 103 1/3 innings — 30 more than any previous season — but he has maintained a throwing regimen to be ready for the second half of the pro schedule. Hjerpe said he threw twice in the past week to keep his arm sharp. The Cardinals hope to get him signed quickly and on site in Jupiter, Florida, so they can determine his introduction to pro baseball and how many innings he'll see.
After that, they're open to see where his performance takes him and how fast.
"He has the chance to move quick for us," Flores said.
"I have full belief in myself to do that as well, honestly," Hjerpe said. "If you need me in any spot, I'm ready for it. That's a key thing for me. I want to go out there and play whether it's starting or relief. I just want the ball."
For the first time, Major League Baseball hosted the first round of its draft outside — mixing a few potential picks, fans, and one alumni or executive from each team under a shell at Xbox Plaza in downtown Los Angeles' LA Live. Former shortstop Brendan Ryan represented the Cardinals, and he brought with him a rubber bracelet he got in 2009 during the All-Star break while attending a party hosted in the Ozarks by his teammate, the late Chris Duncan. Ryan got to announce the Cardinals' pick at No. 59: University of San Diego's Brycen Mautz, another college lefty. Sunday was his 21st birthday.
Mautz, a 6-foot-4,190-pound native of San Diego, went 10-2 with a 3.87 ERA. He allowed 90 hits in 90 2/3 innings and struck out 129. He walked 22.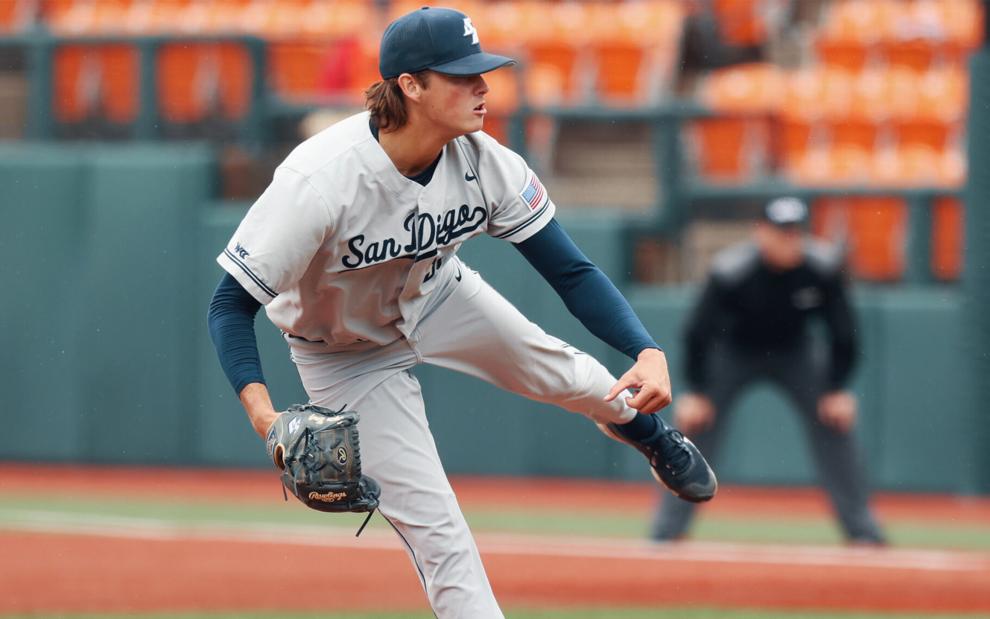 The first day of the draft began with the Cardinals hours away from making their first selection but a Cardinals hue to the first overall pick.
A month before his father is inducted into the Cardinals' Hall of Fame, Jackson Holliday was selected No. 1 by Baltimore. A prep shortstop who hit better than .650 this past season in Stillwater, Oklahoma, and set a record for hits, Jackson is the first son of a major-leaguer drafted first since Ken Griffey Jr., in 1987. Druw Jones, the son of Gold Glove-winning center fielder Andruw Jones went second overall, starting the draft with back-to-back second generation selections for the first time in history.
As they prepared for the spring season of scouting, the Cardinals thought Jackson would be available to them at 22, and appealing to them, too, given their history with the family. It became clear early on that Jackson was going to play his way out of their reach.
"What Jackson did that was intriguing for us and scouts all over baseball," Flores said. "He played the game — I would call it, like a sandlot player. The way you saw him play it here at Busch Stadium, running around, playing Wiffle ball, playing tape ball, playing in the batting cage. With that same freedom, he played the game last summer. You add strength to it and it's no surprise he shot up draft boards."
The Cardinals had been linked to Hjerpe at 22nd by the Post-Dispatch and outlets that specialize in draft coverage in part because they have a type.
And he fit how that is evolving with advanced data.
Hjerpe used some of that same tech to tighten his game, too.
He said late Sunday that his delivery — which has a lower arm slot and movement on the fastball that is uncomfortable for a hitter — has "been natural" for his entire life, and that he recalled "people in Little League saying, 'Man, that guy's got funky arm action.'" What he didn't have was the secondary pitches that played best off of that fastball. Hjerpe went to Driveline — the famous pitchcraft lab — to find out what mix of pitches would be best for him. He ditched his curveball because a slider complemented his fastball. They both came from the same spot from the batter's perspective and then broke radically different.
The slider swept out of the batter's reach.
The fastball stayed on plane.
That combo led to a lot of swings and misses, a nation-leading amount of strikeouts, and the numbers that the scouting reports affirmed. In his junior season, Hjerpe struck out nearly 40% of the batters he faced and walked around 5%. The further development of a changeup will help Hjerpe advance as a starter and that more velocity with spark from his fastball. His jump toward the majors could happen quicker if his production corresponds with the need for a reliever.
"We do believe he has the stamina, the stuff, and the will to start," Flores said. "And that's a good starting spot."
The slot value for the 22nd overall pick set by the commissioner's office is $3,180,600. That is nearly half of the Cardinals' $6.8 million bonus limit for this year's draft. The Cardinals hope to complete a deal with Hjerpe quickly, and it's not unusual for teams to have some agreement in place before making a selection on their first-round pick.
During his press conference, the lefty opened with a comment before taking questions.
"That's all I want to do is win," Hjerpe concluded. "So let's do it."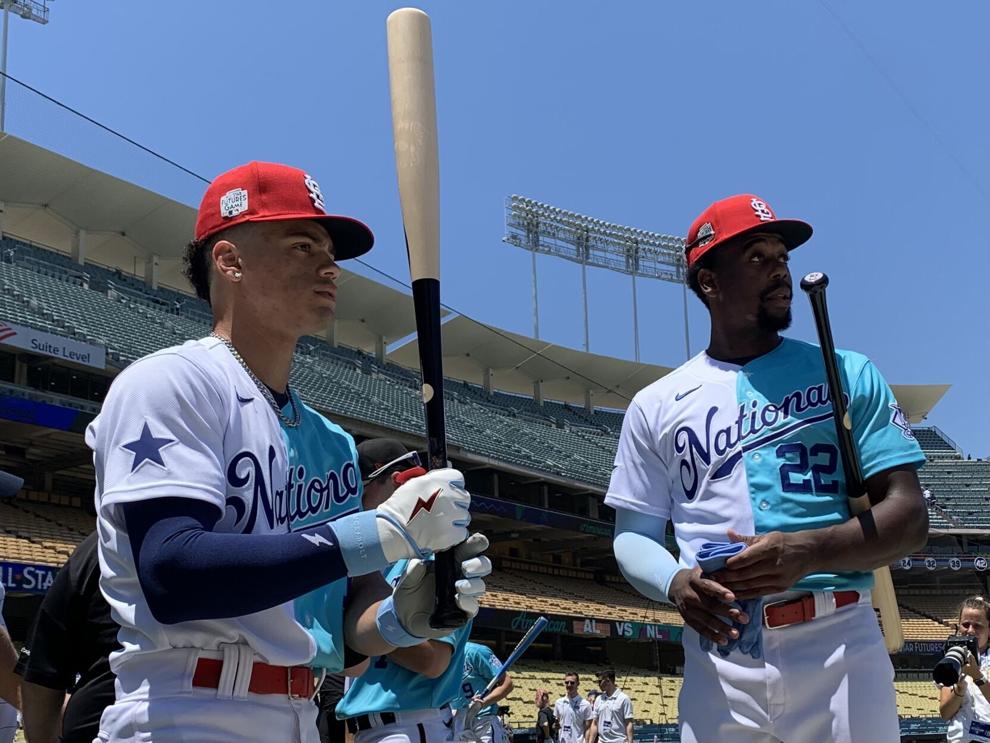 #Cardinals #draft #Oregon #States #Cooper #Hjerpe #lefty #defies #bats #delights #metrics